We produce pinback buttons in 3 sizes and Keycahin Bottle openers.
These are great low-cost items that last a long time and will help to promote you business, band, or brand.
Click the size below to see details about each product
Standard production is about a week plus shipping unless ordering with other items, shirts etc. then production will be held and all products shipped together.
Each size has a link to a downloadable photoshop template to help guide you through setting up the art for buttons.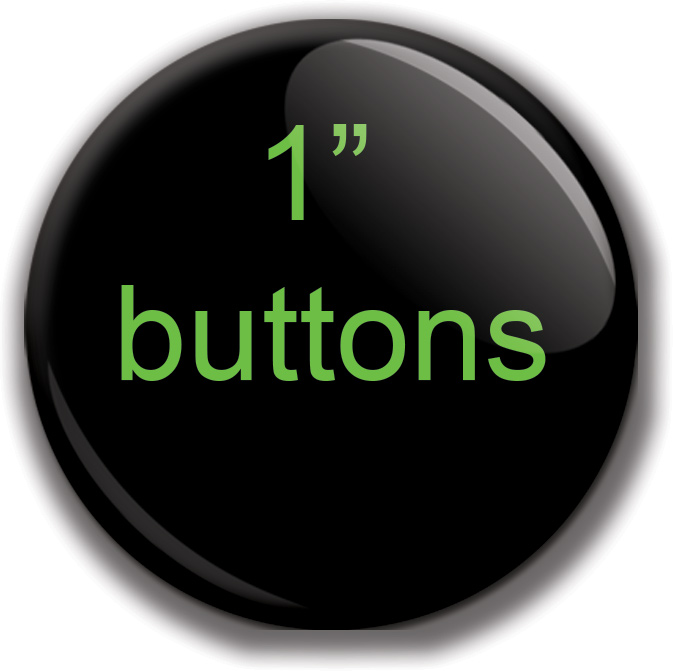 1 inch buttons are the standard for pin back buttons.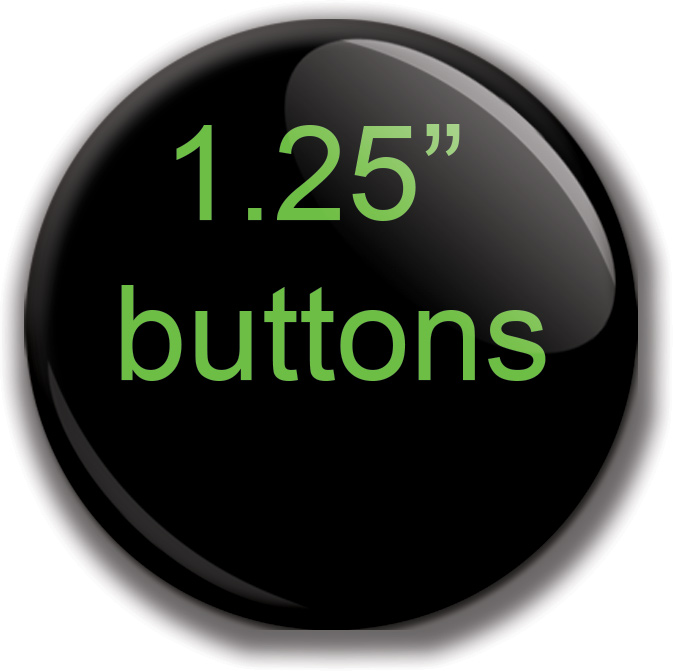 1.25 inch buttons are slightly larger and give a lot more deatils.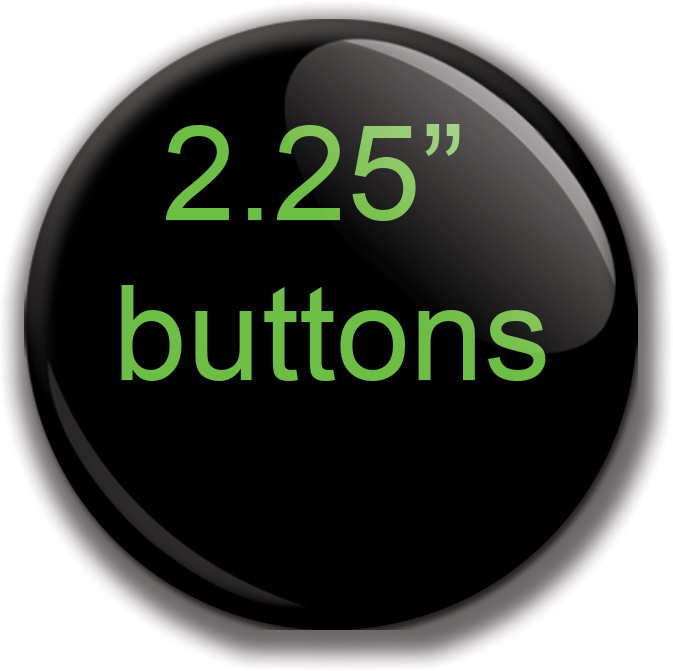 2.25 inch buttons are a good size for political buttons.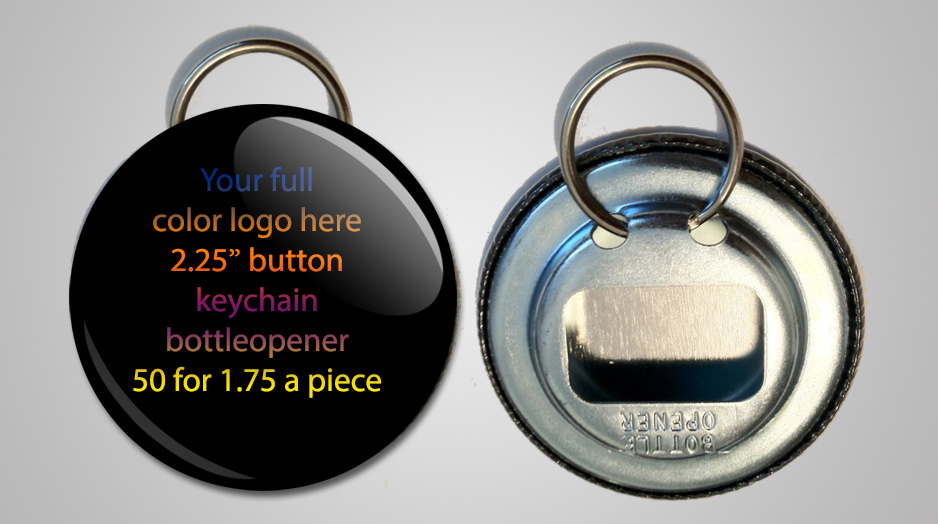 2.25" Key chain Bottle Opener Buttons
Button image on the front with a bottle opener and keychain on the back.

They are 50 for $87.50